Shop all of the great OG WALKER products
elevate your craft
Learn the very same system that OG Walker uses to generate over 6-figures each year from behind the chair.
MEMBER LOGIN
It took OG Walker over 30 years of success and failures to develop his 6 figure system that will teach you how to join the top 1% of barbers who make over $100,000 year.
The bottom line is that you don't want to spend 30 years learning how to master the art of barbering. You want to become fully booked and deliver your clients the results that allow you to charge a premium for your service.
Barber Jewels will help you get there. With over 20 videos covering everything from shape-ups to edge repairs along with color services for both men and women. Barber Jewels gives you access to an extensive library of solutions. That's right solutions. Each one of the over 20 videos is a solution that Germaine "OG" Walker provides to help you book more clients and charge more money. It's that simple.
What happens if you follow the three fading videos (Fading with Confidence, Mid Fade and Beard Detail, Reverse Fade with Detachable Guards) and improve your fades?
Do you think that your clients will be happier? Do you think that they will pay more? Do you think that they will tell their friends?
OF COURSE THEY WILL!
And how does that help you? You can CHARGE MORE and BECOME FULLY BOOKED!
learn the OG Walker
6-Figure system
A full year of access over 20 high quality videos to help you elevate your craft and charge more for your services.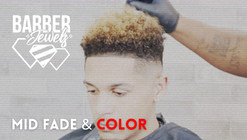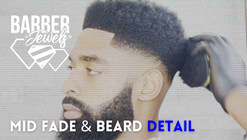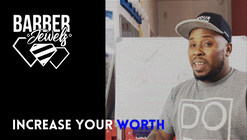 barber Jewels +
Includes access to two men's full hair unit videos